About Us
A Family Home for The Foscoe Family of Businesses
Our on-site sales and rental office take a family approach to listing, marketing, selling and managing your homes as if they were our own. Because this is our home, too.
Our History
The Harrill Family
By design, the Foscoe Companies communities are, and always will be, designed for family. Under their leadership, there are new and exciting plans on the horizon.
Today, Foscoe Companies are evolving, expanding and bringing the very best of High Country living to more people. The company continues to embrace their tried-and-true history of listening to buyers and providing them with the things they treasure most in a mountain home: idyllic locations, luxury finishes and incredible long-range views at a remarkable value.
To understand Foscoe Companies today, it's important to explore the legacy of the companies that is so strongly rooted in the High Country. Mark Harrill founded Foscoe Realty and Development in 1987. He chose Foscoe for its convenience to Boone, Banner Elk, Blowing Rock and other locales.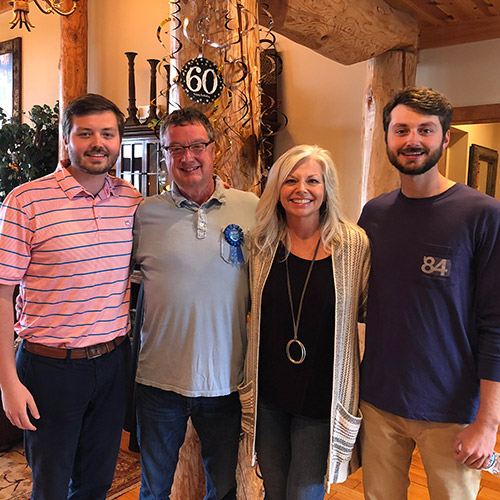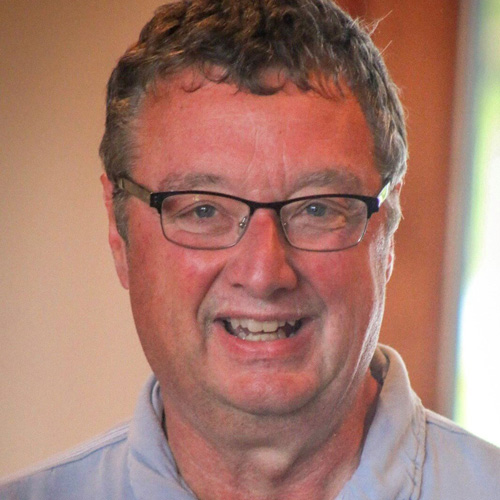 It's easy to sell what you love, and Mark had deep affection for life in the mountains. He enjoyed immediate success in sales because, as many can attest, he listened. Mark was particularly adept at bringing properties to market that people wanted to buy, whether single family, or multi-family, large or small. Area banks noticed, and thanks to their confidence in Mark, funding became readily accessible. In no time, the development arm of Foscoe Realty and Development took off.
Mark was joined in the business by his wife Missy, an accomplished interior designer and licensed general building contractor. It was then that Foscoe Construction began to gain real momentum. When Missy saw the need for owner-oriented vacation rental management, she tailored Foscoe Rentals to meet the needs of second homeowners so that rental income could defray the cost of ownership if so desired. Foscoe Companies quickly gained a reputation for developing, building and selling and managing products buyers wanted—homes that were marketable, affordable and attractive.
While the Harrills were building a business, they were also building a family. Sons Jay and Brad were raised in a household that revolved around the real estate business. They lived it. Because the boys grew up following their busy parents, when other kids were playing video games, they were often playing on job sites or spending time on family vacations checking out resort-area developments and homes. Many nights at the family dinner table they were involved in conversations about marketing and sales, contractors, buyers and sellers. They literally grew up in the business. There are no circumstances that could have prepared them any better for the leadership roles they play in Foscoe Companies today.
When it was time to assume new roles, the boys' ambition and drive–coupled with their remarkable upbringing in the business and skills they inherited from both parents–are reshaping Foscoe Companies today, and creating a new and exciting trajectory for The Foscoe Companies for the future.
Older brother Jay is a natural salesman and a visionary. Like his dad, he has a real rapport with buyers and has a knack for bringing products to market that people want. He too is a listener and when he first began a career with Foscoe Companies, Jay thrived as a salesman, developing an ever deeper understanding of what buyers in the High Country are seeking. Early in his career, Jay led the company to a watershed moment when he fulfilled his father's vision and secured the property for what is now The Summit at Echota–a property that Mark had sought for many years. Today, Jay is running the day-to-day operations and development for Foscoe Companies in an era of unprecedented success.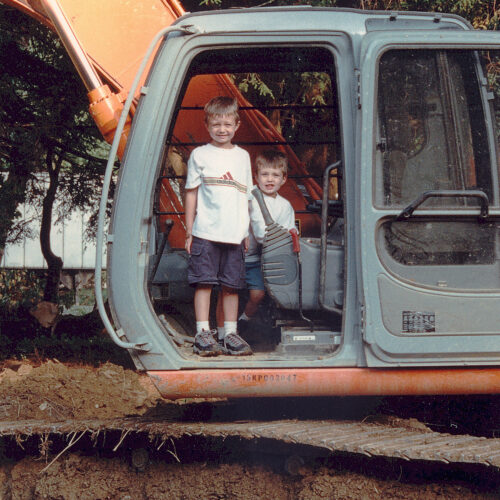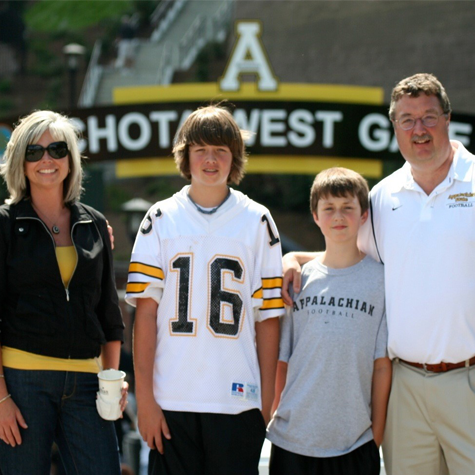 Brad Harrill went to Appalachian State to earn a degree in construction management. It should come as no surprise that he sought a degree from Appalachian State, as the Harrill family is made up entirely of Mountaineer alumni, fans and passionate supporters. Brad has always had an affinity for building and never lost his love for being on the job site. Currently a Project Manager, Brad works on all phases of single-family and multi-family construction and oversees all renovations and remodels.
Missy, the company's current president, has always been deeply committed to advancing the design aesthetic and shaping the lifestyle for every Foscoe Companies development. She is once again able to meet with every new construction client to assist with their interior selections, a role she has always enjoyed, now that the daily operations are in the capable hands of the next generation. Missy's continued involvement insures three decades of experience is honored as the companies advance into new opportunities, ideas and partnerships.
Under the leadership and vision of the Harrill family, the company is stronger than ever, with plans for new lock-and-leave luxury, single family homes and primary home communities in the heart of the High Country. All built on a legacy of listening to what High Country buyers want, and exceeding their expectations at every turn.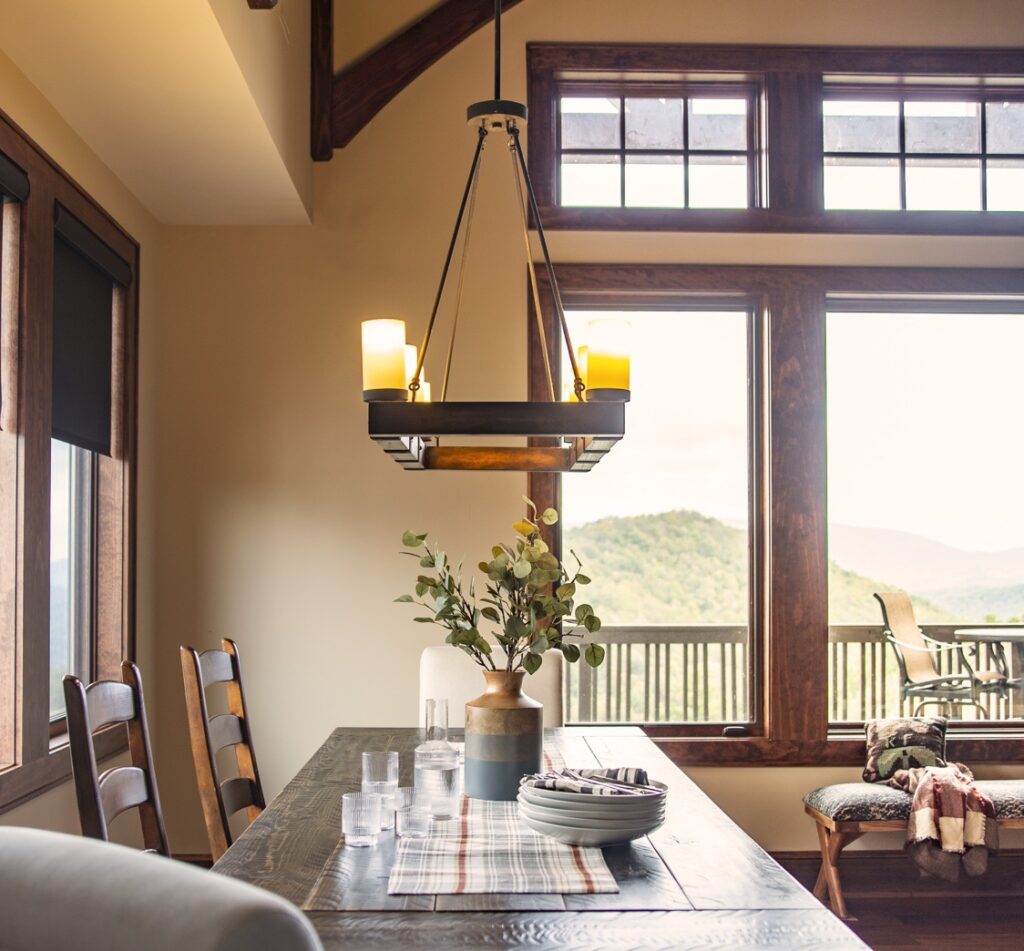 Foscoe Companies
On-Site Sales and Rentals, On Demand
Strategically positioned within the Echota community and open seven days a week, Foscoe Realty and Foscoe Rentals feature an experienced team of licensed brokers dedicated to representing our listing owners. Our full-time brokers focus on sales in the Echota community only, while other real estate firms sell and list all over the High Country. We have been the market leader for almost 20 years, protecting the value of our community's homes while continuing a legacy of trust. We are dedicated to providing the best marketing and advertising for Echota, ensuring that the right listings reach the right buyers and renters.
Meet The Team
The Foscoe Team is your Property Expert
With a dedicated on-site presence, exclusive insights and a proven track record, the regionally celebrated brokers at Foscoe are the High Country's resale and rental experts. The community's history isn't the only evidence of family. With every listing, you'll receive the same level of care, attention and passion that first led to our community's creation.